Planned Giving Menu

You are at: Planned Giving > Gift Options > Donor Stories
Deferred Gift Annuity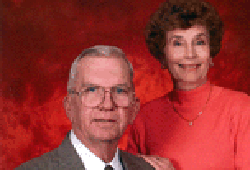 W. J. Parks '58 and his wife, Janie, worked hard throughout their lives to be able to give back to Texas A&M and the Corps of Cadets with a monetary gift. The two decided to support Texas A&M with a deferred payment gift annuity.
A deferred payment gift annuity provides nice payments that begin at a later date selected by the donor. This provides larger payments in later retirement years, when it may be needed most. After the lifetimes of the donors, the principal provides a significant legacy gift for Texas A&M University. And donors also enjoy a substantial charitable income tax deduction for their gift.
WILLIE:
Once the decision was made to begin a gift annuity, we decided to make it in one lump sum. We called the Texas A&M Foundation, and in a few days a representative came to my home. He explained the process thoroughly. We then decided to begin a deferred gift annuity, with the thought that we may never need the proceeds from it.
WILLIE:
A deferred payment gift annuity is an excellent tool for estate planning and giving. It gives us an option down the road and a chance to support A&M and the traditions even more.
WILLIE:
The inspiration for donating to the Texas A&M Foundation was our desire to support my school and the Corps of Cadets in a way we are best able. The process was simple and the Foundation has people who can be helpful as you contemplate and make your gift.