Planned Giving Menu

You are at: Planned Giving > Gift Options > Donor Stories
Surveying the Future of Civil Engineering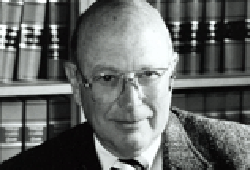 Father-son bond leads to endowed chair
James W. "Bud" Porter '51 achieved success by closely following in his father's footsteps. J. Walter "Deak" Porter '22 earned a bachelor's degree in civil engineering, and almost 30 years later, the younger Porter did the same. After graduation, Bud joined the family business, Gifford-Hill Pipe Co., which his father co-founded. Eventually, Bud filled his father's shoes as the company's president, guiding Gifford-Hill Pipe Company for 33 years.
So that others can benefit from his father's influence, Bud and his wife of 51 years, Patsy, will create, after their lifetime, a testamentary lead trust for which the Texas A&M Foundation Trust Company will serve as trustee. The gift will enhance a previous contribution by the Porters to create a faculty chair in civil engineering that will carry the names of both father and son.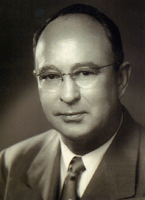 Porter:
"My father was a civil engineer and was very active in the profession. I joined in that business and he provided the base for my life."
Utilizing a testamentary lead trust established in their wills, the Porters will transfer certain assets into the lead trust upon their passing. Payments from the lead trust will then fund the chair over the years. After a period of time, as specified by the Porters, the trust assets will pass to their children.
Porter:
"The charitable trust will give my wife and I the opportunity to direct a portion of our estate to where we want it go. We still will be giving this part of our estate to our children, although it delays their participation. In the long run, we are helping them and Texas A&M through this plan."
Bud says he was "inoculated to be a Texas Aggie as a child" by his father as well as four uncles who attended Texas A&M. He has vivid memories of watching Aggie football games and the Corps of Cadets' drills as he grew up. A shy teenager, Porter enrolled at Texas A&M and soon felt the influence of the university's unique culture.
Porter:
"The upperclassmen brushed that shyness off of me when they made me introduce myself to all my fellow students-most of whom I did not know."
That sense of community has tied Bud to Texas A&M since his student days. Recently, his connection to A&M has included strengthening its programs, both academic and athletic. He assisted in raising funds in the Dallas area as part of the One Spirit One Vision Campaign and has been involved in the 12th Man Foundation. Porter also has served on the advisory board for the Department of Civil Engineering.
Porter:
"I've developed a long-term relationship with Texas A&M. My closest friends are my classmates. As Aggies, we run around with other Aggies. It's called the Aggie Spirit."