Planned Giving Menu

You are at: Planned Giving > Gift Options > Donor Stories
SpiriTrusts for A&M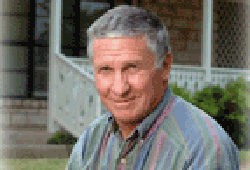 Mike Richardson '65 recently made a gift of appreciated real estate to benefit Texas A&M. Proceeds from its sale created a charitable remainder unitrust with the Texas A&M Foundation Trust Company. The trust will support four of Mike's favorite A&M programs.
Mike:
This trust is great. It gives me income while I'm alive, and, after I'm gone, it'll benefit the university. In my case, real estate was the perfect vehicle to donate. It had appreciated substantially while I had it, and giving it to A&M means there are no taxes to be paid on it. There are tax benefits while you are living, and it does everything you want it to after you pass on."
Mike created a SpiriTrust, which is any type of charitable trust benefiting Texas A&M. As a student at Texas A&M, Richardson served in the Corps of Cadets as a Ross Volunteer and member of Company A-1 and First Brigade staff. He majored in economics because a friend told him it had something to do with making money, which Mike said sounded like a good idea. Mike and his older brother, Bob '61, were the first in their family to earn college degrees.
Mike:
A college education was pretty special. We decided that if we wanted to amount to anything we ought to go to A&M.
Mike joined the parachute team at Texas A&M, which sparked his interest in flying planes. Eventually he joined the Marine Corps as a pilot and flew A-4s and F-4s with 300 combat missions in Vietnam. He then embarked on a 30-year career flying commercially. Recently retired from American Airlines, he now tinkers with his 75 vintage motorcycles, volunteers at an air museum and recently helped restore a 1965 Huey helicopter.
Mike:
I had always thought about leaving a good part of my estate for A&M anyway, but this way, I can do it while I'm alive. We all figure we'll live forever, but we won't. I figure if I do this, then maybe a few others will too.