Planned Giving Menu

You are at: Planned Giving > Gift Options > Donor Stories
Land of Opportunity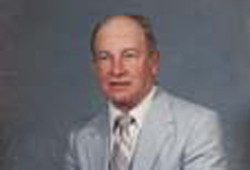 Class of '60 Aggie Plans to Bequest Real Estate to Establish Endowed Agriculture Scholarship
The 800-plus acres of land near Paige have been in Allan A. Marburger's family for more than 120 years. By establishing a bequest of real estate through the Texas A&M Foundation, Marburger '60 has taken the necessary steps to ensure these important natural resources will benefit his adopted family-Texas A&M University's College of Agriculture and Life Science. Making a bequest of real estate was simple; Marburger plans to leave the property to the Texas A&M Foundation on behalf of Texas A&M University in his will. The Foundation worked with him to determine how his donation can be used at the university. Once the property is received by the Foundation, it will be sold and the funds will be used according to Marburger's wishes. Because the Foundation evaluates all potential real estate gifts for marketability and potential environmental concerns, the Foundation's staff asks all potential donors to supply detailed information about the property before accepting the gift.
Marburger:
"I always felt that Texas A&M was supposed to get funds from the State of Texas to build buildings and pay professors. I decided that with the tuition increase, it was important to help out students."
His gift will establish the Allan A. Marburger '60 Endowed Scholarship in Agriculture, which will provide multiple undergraduate scholarships for agriculture students who are residents of Texas. Preference will be given to students who have been active in youth agricultural organizations and who have lived on a farm or ranch.
Marburger:
"As a boy, I was involved in agriculture, 4-H and Future Farmers of America. Texas A&M was the only place I considered going to school."
Marburger earned a degree in agronomy and also completed two years of graduate work. After working with the U.S. Department of Agriculture for 10 years, he returned to the family ranch where he still lives and works as a self-employed cattle rancher.
Marburger:
"On a farm, you plant that one seed; it germinates and comes up, and in turn, produces a whole lot of seeds. I'm trying to use this scholarship to plant a seed for a student who will bloom on down the road and who will give back something to our society and will become better citizens of our state and our nation."
Bequest Language
The following language may aid you and your attorney in preparing your bequest to the Texas A&M Foundation for the benefit of Texas A&M University.
I give, devise and bequeath to the Texas A&M Foundation, a nonprofit corporation organized in accordance with the laws of the State of Texas for the purpose of supporting Texas A&M University, an educational institution, located at College Station, Texas,
a) the sum of $______________

b) the following described property _________

c) ______% of the rest, residue and remainder of my estate.

The property comprising this gift may, for investment purposes, be merged with any of the general investment assets of the Texas A&M Foundation, but the gift shall be entered in the Foundation's books and records as the _________ Endowment/Scholarship/Professorship/Chair, and shall always be so designated. The distributions from the fund shall be used
a) to further the purposes of the Texas A&M Foundation in its support of Texas A&M University

b) to provide scholarships for deserving students of Texas A&M University



1) for academic achievement scholarships like Presidents Endowed Scholarships

2) for financial need based scholarships like Endowed Opportunity Awards

3) for underrepresented student scholarships like Foundation Excellence Awards

4) for student leadership scholarships for members of the Corps or other student organizations

5) for a general, college or department scholarship endowment


c) to provide support for the College of ________________ at Texas A&M University

d) to support a chair/professorship in ________________ at Texas A&M University.

If you select a specific purpose for your gift, inclusion of the following sentence will ensure that the bequest remains useful through many decades.
If, in the judgment of the Foundation Board of Trustees, changed circumstances should, at some future time, render the designated use of this fund impracticable, unwise or inappropriate, then the Board shall use the fund to further the objectives and purposes of Texas A&M University, giving consideration to my special interest as evidenced by the purpose described above.
If you choose to name the Texas A&M Foundation as a beneficiary, please let us know of your plans. This will enable us not only to show our appreciation of your generosity, but also to include your support in planning for the future of Texas A&M.